Audiobooks and e-Books
Our library has websites with free audiobooks and e-books provided by the Westchester Library System.
Click here to visit the WLS Listen & Read web page.
Click on the images below to go to their websites.
---
Freegal Music and Freading
Freegal is a downloadable music service that the Westchester Library System subscribes to. All you need to access the service is your Westchester Library card. You do not need any special software to use the service and all songs are in MP3 format with no Digital Rights Management (DRM).
How it Works:
The library has a weekly music download limit. From this limit, each library customer is given three (3) weekly music downloads, refreshing every Monday.
When this happens, the "download now" button is replaced with an "add to wishlist" button. Adding your music selections to the wishlist will place you in a "first come, first served" line to download the music after the limit refresh on Monday at 12:01 am (Eastern Time). At that time, simply visit the "my wishlist" page to download your wishlist songs or to remove a song from your wishlist. Every song has a sample clip that you can listen to before you download the song.
I Can Keep It?
Yes! Believe it or not, once you download a song, it is yours to keep. You can transfer the songs to an unlimited amount of devices or even burn the music to a CD. It is yours to keep forever!
Compatibility
Freegal downloadable music is compatible with any MP3 player, including iPod, and can be loaded into iTunes. It works on both PCs and Macs, smartphones (Blackberry and Android phones) and tablets (Samsung Galaxy, Motorola Xoom and many others). Apple devices cannot download music directly unless going through the iTunes store or using an approved application. To get music on an iPhone, iPod Touch or iPad, we recommend the following procedure:
Download the music files to your computer's desktop:


Press "Download now"
Press "Save"
Save your download to your computer's desktop

Import the music into iTunes:


open iTunes and drag the files from your desktop into iTunes; the next time you synch your device, your download music files will be transferred to your movile device.
The Freegal site is not optimized for mobile access, so it may be difficult to navigate the site on a small screen.
Music Selection
Freegal provides access to the Sony Music Entertainment catalogue. There are hundreds of thousands of songs, in over 100 genres of music, and more than 50 record labels. The content is based upon an agreement with Sony Music Entertainment, owner of many different music labels.
Once you log into the Freegal Music website, you can browse or search for your favorite artists or songs. The navigation across the top of the page allows you to browse by genre or news articles. You can also use the quick search tool on the Home page to search by keyword in the artist or composer name, song or album title.  Expanded search options are available under the advanced search.
Freading is one of the Library's eBook collections. eBooks are available in ePub and/or PDF format
How it Works:
Freading eBook service works with a token system. Tokens are a virtual currency that you exchange for eBook downloads. Library customers have a weekly allotment of 4 tokens. When you choose a book, the amount of tokens shown on the book cover is deducted from your account.
Unused tokens will roll over for a four-week (Monday-Sunday) period. At the end of the fourth week, unused rolled-over tokens are removed from your account. Your current weekly allotment, however, is not lost. The rolling-over process then starts again for another four-week cycle. There are three different token costs of a book. Downloads cost 4, 2 or 1 token(s) depending on the value assigned by the publisher. In general, the token value is based on how new a book is. In some cases though, a publisher may use different criteria (such as popularity) to assign the value. In most cases, newly published books are 4 tokens. After time, they drop to 2 tokens and then 1 token.
---
OverDrive
OverDrive is available for your personal PC, laptop, or PDA. The first time you check out materials on this site, instructions will be provided for you to download the software you need.
---
Comics Plus: Library Edition
The new digital revolution bringing thousands of digital graphic novels and comics is only a click away!
---
TumbleBooks
TumbleBooks is a e-book site for kids. All the books are animated and voiced, and are great learning additions for any child.
---
Biblioteca TumbleBooks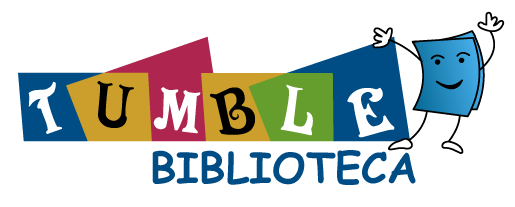 Biblioteca TumbleBooks – son libros animados, con ilustraciones que hablan, para enseñar a losniños los placeres de la lectura en un formato que les encantará.
---
OneClickDigital
 Get eBooks from OneClick digital. Login with your library account and borrow ebooks or put them on hold.
---
Total Boox
Total BooX lets WLS patrons read, share and discover books with no restrictions, no waiting lists and no tokens. 
All of the nearly 50,000 titles in Total Boox are searchable in the WLS Online Catalog (www.easywls.org).  A user can checkout a book from Total Boox without leaving the catalog by clicking the "Download" button.   Once you checkout the book, it will appear in the user's Total Boox app, linked to their library card.
The app can be downloaded here:
Here is the best part: The books you checkout never expire.  They are yours to keep. You can always remove them, if you want, by logging into your account on the Total Boox website.
---
Project Gutenberg
Project Gutenberg offers over 40,000 free ebooks: choose among free epub books, free kindle books, download them or read them online.
---
Google Books
 
Search and preview millions of books from libraries and publishers worldwide using Google Book Search. Discover a new favorite or unearth an old classic.
---
Free Music Archive
The Free Music Archive provides free, high-quality, music in a wide range of genres. The content on Free Music Archive is used under various creative commons licenses. The New York State Music Fund provided initial funding for FMA. FMA seeks to maintain a high-quality resource through the use of selected curators who approve or deny all submissions to the collection.